Sage Group: Most Innovative Business Management Solutions Europe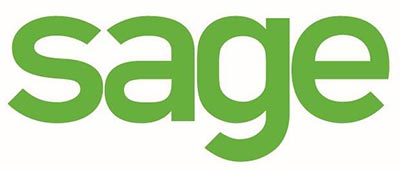 Success in business often boils down to effective management of costs, human resources, assets, and the many other components of corporate life. However, shifting market conditions, cross-border ventures, and customers demanding more, faster, and better have transformed business management into a veritable multidisciplinary science.
The Sage Group, founded in 1981 and with millions of customers worldwide, takes the guesswork out of business management with a full suite of enterprise software solutions. Listed on the London Stock Exchange and a constituent of the FTSE100 since 1999, Sage Group employs over 13,000 people globally. The company is headquartered in the United Kingdom and maintains a network of offices in 23 countries.
From its very start, Sage Group has kept close to its customers in order to gain a precise understanding of their particular needs, wishes, and requirements. Software solutions are offered for all aspects of running a business such as payment processing, human resources, business intelligence, taxation, enterprise resource planning (ERP), customer relationship management (CRM), accounting, payroll, amongst others. Sage Group also offers fully-featured e-business solutions and development platforms.
The company has registered steady growth, more than doubling its annual revenue over the last decade to over £1.3bn. Sage Group software is not just powering big business. The company's products also help small and medium-sized enterprises control and manage all sides of their business. Additionally, Sage Group maintains a range of services tailored to the specific needs of start-ups.
Sage Group was an early adopter of cloud-based computing, recognising the immense advantages of software solutions that are not chained to a specific computer or local network, but available at any time and in any place. Sage Group's renowned software engineers regularly come up with new products that enable users to keep their business running at optimum performance levels. Sage Live, a package that handles both front and back office tasks, was developed from idea to ready-to-market in under 27 weeks.
The CFI.co judging panel has noted that Sage Group not only produces state-of-the-art enterprise software, but also leads its sector in customer satisfaction. The company proactively looks after its customers, anticipating their needs and being ever mindful not to impose solutions; preferring instead to take its cue from the demands of the market. The judges are happy to offer Sage Group the 2015 Most Innovative Business Management Solutions Europe 2015 Award.
---