Cooperative Central Bank: Best Social Impact Bank Cyprus 2016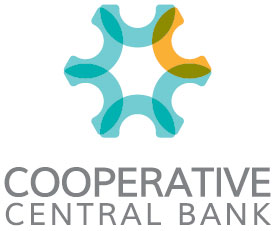 Operating since 1937 and being a cornerstone of society, the Cooperative Central Bank (CCB) in Cyprus promotes an inclusive and socially-inspired approach to financial services. The Bank's mission is to provide innovative and easily accessible services to all citizens and support entrepreneurs. As a cooperative bank, the Bank remains true to its founding principles based on the Raiffeisen co-op societies that emerged in the late 1800s.
Today, Cooperative Central Bank is found at the leading edge of the financial services industry in Cyprus offering a wide range of products and services through its member societies. CCB boasts a nationwide reach ensuring all Cypriots are able to avail themselves of the Bank's services.
CCB is a member of the Geneva-based International Cooperative Alliance, the largest non-governmental organisation in the world, which supports the global cooperative movement. CCB adheres to a strict code of corporate governance and is characterised by its commitment to transparency.
Since the recapitalisation of the Cooperative Credit Sector in 2014 the state owned CCB was able to build up its buffers and successfully passing pass a number of stress tests.
The CFI.co judging panel recognises the value of cooperative banking as a promoter of financial inclusion and social progress. The judges also acknowledge CCB's contribution to the global cooperative movement and applaud its adherence to cooperative values. The Cooperative Central Bank is declared winner of the 2016 Best Social Impact Bank Cyprus Award.
---
---