Edgars Stores: Best Customer Satisfaction Retailer Southern Africa 2015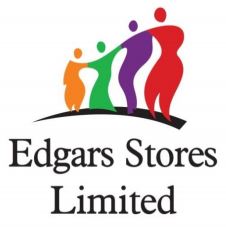 The customer is always right. This old adage holds as true today as it did when the phrase was originally coined in the early 18th century by English retailers seeking an edge over the competition. At Zimbabwe's Edgars Stores, the timeless pursuit of full customer satisfaction forms the cornerstone of a corporate philosophy that has raised the bar for the entire retail sector.
Pioneering the concept – simple to explain, yet surprisingly hard to properly implement – Edgars Stores has endeared itself to the shopping public. Even before setting foot in one of the retailer's 28 outlets, customers know that any and all of their concerns will be promptly addressed. Edgars Stores is not merely in the business of selling competitivelypriced merchandise, but aims to offer an overall superior shopping experience.
The company has been in business for close to seventy years. The first Edgars Store opened in Bulawayo in 1946. Since then, Edgars Stores has expanded both the range of its merchandise and its geographical footprint. The company obtained a listing on the nation's stock exchange in 1974. That same year, Edgars Stores acquired the Carousel Clothing factory to hedge against possibly erratic supplies from overseas.
In line with its policy of keeping all activities under a single corporate roof, Edgars Stores operates its own financial services company in order to offer clients preferential deferred payment plans with no or low interest. The ready availability of in-house credit facilities has significantly boosted Edgars Stores' expansion drive and sets the brand apart from the competition.
The CFI.co judging panel noted that Edgars Stores has successfully leveraged its indepth knowledge of Zimbabwe's retail scene to craft a set of services that dovetails to perfection with the requirements of the market.
Successful retailers need to move beyond stocking the right product mix, and offering convenient premises, to embrace all aspects of the shopping experience as an integrated package that sets consumers at ease, caters to all their needs, and offers a smooth nohassle ride from walk-in to check-out and after sales. Edgars Stores has mastered this routine to perfection and is the undisputed winner of the 2015 Best Customer Satisfaction Retailer Southern Africa Award.
---