Coming to a Filling Station Near You: Green Hydrogen Pumps to Power Fuel Cell Electric Cars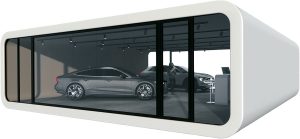 New market dynamics have come into play, the electric car market is surging — and there is stronger growth to come. Thousands of new green hydrogen pumps at filling stations are planned to power fuel cell batteries and electric motor propulsion.
The pandemic has been a revelation in terms of what fossil fuels do to our environment. Just look up to the (now) clear blue sky. It is suddenly clear that we can — and should — take better care of the planet, and each other.
With unemployment soaring, new remedies are needed. Green hydrogen technology can provide part of the solution through new infrastructure and job creation.
Reporting from the Geneva Auto show for the last several last years, it has been increasingly frustrating to see how little promotion there was for electric vehicles. Most on display were hybrids, with combustion engines coupled with lithium batteries. The focus seemed to be on new diesel autos with newly designed rear lights.
Insiders revealed to me that the German car industry was "hurrying slowly" with the transition to electric due to the cost of replacing the existing capital stock and supply chain setups. Now, with diesel car sales falling off a cliff and Tesla's rocketing sales, the genie is out of the bottle.
"Hydrogen will play an increasing role in mobility. Global automotive executives identify the #1 key trend (until 2025) as fuel cell electric mobility."

Source: KPMG
Jaguar Land Rover sales of diesel cars slumped after the Volkswagen omission scandal. The UK government's accelerated plans to ban diesel and petrol cars from 2035 constitutes new challenges — but also fresh market opportunities.
New dynamics change the scenario and accelerate the need for change in the industry. There is clear consumer preference for green energy solutions and "cleantech". Electric cars break down less and are cheap to maintain. And in many countries, they are taxed less, and cheaper to insure.
New Legislation Pending
New environmental legislation at the EU level has driven down fossil fuel consumption and spurred the introduction of electric vehicles. The Netherlands, Norway, France, the UK, Sweden, Ireland and others have announced plans for a fossil fuel phase-out between 2025 and 2040. Cities across Europe are also keen to wean themselves off polluting cars, with London, Paris, Amsterdam and Brussels all pushing to ban conventional cars from 2030-2035.
There is pending legislation to phase out internal combustion engine cars altogether, but nobody said this transition would be quick or easy. Last year, Denmark proposed a blank country-wide end to sales of petrol and diesel cars in 2030. Plans have now been revised to include an EU-wide discussion about phasing out the internal combustion engine by 2040. Several countries are in support, including France and Spain.
Auto Producer Commitments
Major global manufacturers, including GM and Toyota, have adopted a strategy of solely making electric powertrain cars. Honda (the world's largest engine manufacturer) has announced that it is committed to ending all mainstream non-electrified petrol and diesel cars for Europe by the end of 2022. (They will still produce hybrids with combustion engines.)
One major obstacle to market expansion is the lack of purchasing power from consumers, and the fact that businesses are still reeling from the 2008 crisis, let alone the pandemic. Fiscal expansion and available finance are some obvious fixes. New technology and infrastructure are required.
"H2Pure can supply green hydrogen to filling stations in Europe with an integrated supply, logistics and infrastructure system creating jobs, growth and profits – while reducing CO2 emissions."
Enter a small Danish company with big ideas. H2Pure can supply green hydrogen to filling stations in Europe with an integrated supply, end-to-end turnkey logistics and infrastructure system creating jobs, growth and profits – while reducing CO2 emissions. (See h2pure.tech)
H2Pure's technology solution for the car powertrain is a new hybrid system combining lithium batteries ("EV") AND fuel cells batteries powered by green hydrogen, making a fuel cell vehicle which can be abbreviated to FCV.
The advantages of an FCV include longer range, superior acceleration, more power, and better economy. Due to using dual technologies (the driver can freely shift between power sources at the push of a "red" button) users will experience an elevated sense of security against battery breakdown or power decline. The "which is better, EV or FCV?" speculation is futile; the answer is: "It depends." In many cases, the combination is superior. Fuel cell electric vehicles (FCEVs) may combine fuel cells with EV (or not), just as EV as a standalone solution can be viable.
H2Pure's technology is adaptable to all vehicle sizes, including trucks and buses. Hydrogen solutions are effective in long-range use and demanding duty cycles with minimum downtime.
Hydrogen will play an increasing role in mobility. Global automotive executives identify the #1 trend (until 2025) as fuel cell electric mobility (source: KPMG). Currently there are at least four major car manufacturers that produce FCEVs: BMW, Mercedes-Benz, Honda, Hyundai and Toyota.
Japan aims to make hydrogen a cornerstone of their smart society's energy infrastructure, and it is Toyota's first choice of powertrain.
Green hydrogen is based on water, as opposed to blue or brown hydrogen, which are derived from fossil fuels — and still emit CO2.
Green hydrogen is both a versatile storage and medium of power distribution as an energy carrier as well as can be viewed as a source of power.
H2Pure relies on hydrogen supplies from affiliated company Hybrid Power System Group (HPSG — see hybridpowersystemgroup.com). HPSG's integrated system configured with technology from the best-in-class third party suppliers ensures an uninterrupted supply of green hydrogen produced by splitting water using electrolysis, which is in turn is powered by renewable energy sources solar and wind. Vertical integration, industrial scale and the abundance of free water, air, wind and sun safeguard cost competitiveness.
H2 is transportable and well suited for import-export. The price of green hydrogen is declining in line with an increase in industrial scale, and HPSG can be supplied at competitive prices offering better profit margins for gas station operators.
Compared to batteries, H2 stores way more energy at a fraction of the weight. Also, H2-powered fleets place less burden on the electrical grid. At the pump, fuelling-up takes just a few minutes (as opposed to time-consuming EV charging).
No wonder Europe, Asia and the US are planning to grow the number of H2 stations. In Germany, there are currently about 100 such stations. That figure is expected to grow to 400 over the next five years, and to 1,000 over the next decade. France is planning about 100 stations in 2023, growing to 1,000 by 2028. Japan and China will have up to 1,900 stations between them in 2030. In California alone, 200 stations are expected in five years (source: Toyota Research).
HPSG will produce green hydrogen gas to be distributed through H2Pure's proprietary logistics and infrastructure system to green hydrogen fuelling stations. Such system would will initially be able to supply 200 stations (scalable) with green hydrogen pumps and turn-key, end-to-end supply of H2.
HPSG and H2Pure are seeking €2 billion in funding through the issue of high-yield sustainability bonds for the integrated production, logistics and pump infrastructure plans.
Many observers focus on green hydrogen's energy efficiency (and energy production loss) and E-ROI. This perspective is partial and flawed. Inaction holds a 100 percent opportunity loss of not using abundant and free resources such as water, air, wind, and sun. All energy systems have advantages and disadvantages. HPSG's system is unique, thus difficult to compare, but it is profitable and sustainable.
One advantage for renewable energy production is that hydrogen system captures and stores excess energy in the periods when solar technology and windmills produce too robustly. Frequently in alternative green energy set-ups, operators waste this production. Conversely, the hydrogen storage kicks in for constant uninterrupted power, including during nights without wind.
This such integrated system's variable resource input cost for the production is zero (in stark contrast to fossil fuels). In addition, the system has no carbon emissions, and there is no residual by-product other than pure water (for drinking).
Often overlooked in the E-ROI calculations for fossil fuels are the upstream and downstream costs (including refining). Consumers are not blind to petrol's "externalities" cost of pollution, health, terrorism, and wars.
In contrast, hydrogen power creates jobs and promotes a new energy source with the lowest-possible tapped potential yet to fuel our lives cleanly and sustainably. Such strategy is aligned with the UN's Sustainable Development Goals and EU's stated objectives regarding green energy, climate control and carbon emissions.
Buckle up. Green hydrogen pumps are coming to a filling station near you.
About the Author
Tor Svensson is the Founder-Chairman of Capital Finance International (CFI.co), which supports the UN SDGs. Tor is senior adviser to a UN recognised NGO.
---
You may have an interest in also reading…
Technology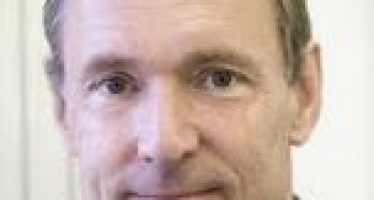 He may not have invented the Internet, former US vice-president Al Gore did that (…), but British computer scientist Sir
Africa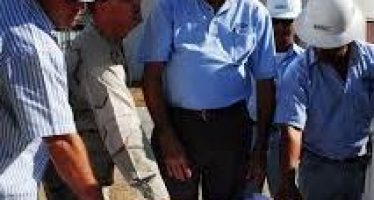 As Sub-Saharan Africa develops rapidly, it is estimated that the continent will need millions of engineers just to reach a
Latin America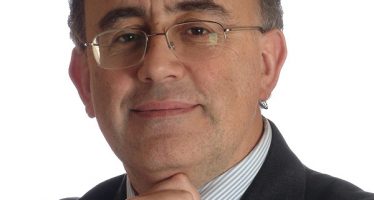 The Brazilian government has raised 2.93 billion Brazilian reals ($1.4 billion) from the auction of 4G wireless airwaves, president of