Philippe Ziade: The Man Who Brings Tesla Home
His words contain faints echo of admonition. Philippe Ziade, an optimist with a can-do spirit and a drive to match, is still waiting to be overwhelmed by the millennials. He suspects that a sense of entitlement doesn't really help.
Admittedly, the bar set by US-Lebanese entrepreneur shall forever remain out of reach for most. Steeled by adversity, he battled formidable odds and came out on top. That amazes him to this day, although there was a plan: work, seize opportunity, and pursue your vision.
Philippe Ziade is the embodiment of the rags-to-riches story that still draws untold millions stateside even though social mobility is no longer a given and streets are not paved with gold: except, of course, the Las Vegas Strip.
It was precisely here that Ziade met his good fortune, not working blackjack tables or yanking one-armed bandits, but helping build the palaces and resorts that house. What began as way to pay the rather steep – for a penniless foreign student – tuition fee of the University of Nevada, grew into a multibillion-dollar business in just about twenty years.
Growth Holdings, the company that now bundles the businesses Ziade started, is counted amongst the largest real estate conglomerates west of the Mississippi. From its Las Vegas headquarters, Growth Holdings manages a mutually reinforcing set of business interests and investments. The company maintains offices in Europe, Japan, and the Middle East to oversee it all.
Ziade's luck, as it were, is that he not only has drive, but also possesses a clear vision. Whilst the real estate industry headed for the dumps in the wake of the 2008 banking crisis, he sat on a respectable pile of cash: "At the time, I sold everything I owned. Many thought I had gone off the deep end." However, a few years later, Ziade embarked on a buying spree, picking up distressed properties, rebuilding his portfolio at a sizeable discount, and becoming Nevada's largest real estate business by transaction volume.
"Here's what happens in the life of an entrepreneur: First you're thrilled by making money. However, that passes and is replaced by the thrill of sealing the perfect deal. That too passes after a while. Now, I get thrilled by making an impact and helping to make this world a little bit better still."
Ziade is not particularly worried about the future and trusts in human ingenuity to overcome current challenges. He gets solace from history: "The first half of the twentieth century was absolutely dreadful: two world wars, interspersed by a pandemic. Somehow, we not only survived but prospered as well. The resilience and resourcefulness of societies is often overlooked."
Tesla's great innovator Elon Musk is an inspiration. Ziade is determined to become to housing what Tesla is to cars: "Once I got the Tesla people to turn their gaze away from Mars for a few moments, I managed to show them how their technologies and concepts can revolutionize the way we interact with our homes. Not only will life be immeasurably more comfortable, the environment will benefit as well. This is not about installing a few led lights, but about redeploying already existing technologies in such a way that synergies appear, and a holistic system emerges to power the intelligent home, a place that truly takes cares of us and of nature."
Not one to get stuck in philosophical musings, Ziade promptly mobilized his engineers to turn his vision to reality and partnered with Tesla to supercharge the research effort. The first intelligent houses have already been completed and delivered to their new owners in a development just outside Las Vegas. Here, aesthetics meets über-smart in next-gen brick-and-mortar.
Next, Ziade is turning his attention to the hospitality business. "Simply put, we can apply our technology to radically drive down operating costs while offering guests a highly personalized experience not available by any other means. 'Your every wish' gets an entire new meaning and we can actually deliver on that promise."
However, the 'Musk' of property development and management remains modest – almost humble – and thus couldn't be more different than the original. Ziade is intensely grateful for his undeniable success. Not a day goes by when he doesn't think back to the struggles of his family in war-torn Lebanon and a youth destroyed by terror and opportunity denied: "My story is what keeps me going. It is what gave me the determination to succeed and now provides the drive to contribute."
---
You may have an interest in also reading…
North America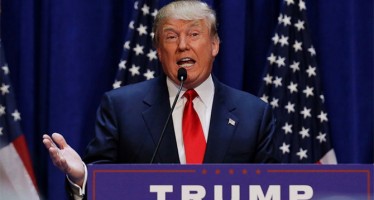 In contemporary US politics, reality is whatever the eye of the beholder wishes to ignore. Though the art and science
Energy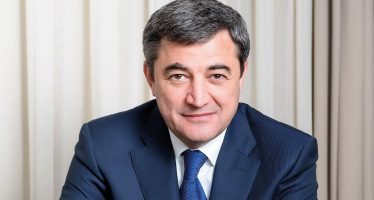 Driving from the airport to Uzbekistan's ancient city of Bukhara, visitors can see a series of new residential buildings on
Corporate Leaders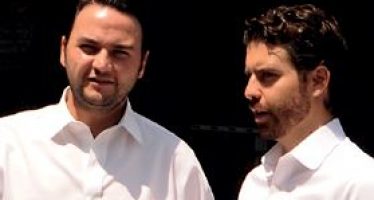 Fideicomiso Hipotecario – FHipo for short – is a mortgage REIT created for the sole purpose of acquiring, originating, co-participating,