Jessica Matthews, Founder and CEO of Uncharted Power
Jessica O. Matthews is an entrepreneur, inventor, and founding CEO of Uncharted Power, a technology company that develops infrastructure solutions to promote sustainable and resilient communities. Matthews has been recognised globally for her innovative contributions to the energy industry and her commitment to promoting diversity in STEM fields.
She jokingly refers to herself as a mix between Beyoncé and Bill Nye the Science Guy. "That's the perfect embodiment of hard work, looking good, but also the science — the belief and interest," she said in a 2020 interview. "Bill Nye the Science Guy made magic real, and the more accessible [science] is, the greater chance we have at living in a better world.
"We need to empower more people to engage with topics that seem out of reach."
Jessica Matthews is a dual citizen, born in 1988 to Nigerian immigrants in Poughkeepsie, New York. She was exposed to the difficulties of an unreliable electrical system throughout her visits in Africa. She had the "a-ha" moment while at a wedding and the power went out. The festivities continued with the help of a generator, and all the attendants seemed to accept the generator's noxious fumes as an unavoidable part of daily life. Her relatives told her: "Don't worry, you'll get used to it".
"I remember this bothered me so much because it was them telling me to essentially get used to dying," Matthews told Business Insider. "But what was even more saddening for me was that it was very clear that's what they had gotten used to doing."
Matthews' interest in the interaction of infrastructure and energy grew as a result of this experience.
The SOCCKET ball was created in 2008 by Matthews and her Harvard classmate Julia Silverman. The soccer ball can capture and store kinetic energy produced during play. The SOCCKET ball was created to provide a sustainable and economical source of power in order to alleviate the issue of unreliable electricity in underdeveloped nations while also promoting sports and play. Acclaim for the idea resulted in some media blitz and a few invitations to the White House.
"When I was creating our first product, SOCCKET — the energy-harnessing soccer ball — many engineers told me that the SOCCKET would be impossible to create. I approached the idea without a formal engineering degree, which allowed me to question the way things were traditionally done. I owe my success to not knowing where the boundaries were and creating something new," Matthews shared, adding that she and Silverman taught themselves to build the prototype using Google, Wikipedia and YouTube. "The result of our perseverance is the SOCCKET, which eventually led to the beginning of Uncharted Play."
Matthews challenges everyone to nurture their own inventor capacity by studying their environment and seizing the opportunities presented by obstacles. "I was 19 years old when this idea came out," Matthews said at a TEDx Talk in Rio de Janeiro. "I stand here as proof that there's nothing stopping you."
Jessica Matthews cofounded Uncharted Play in 2011, which eventually evolved into Uncharted Power. The company pushed the envelope with technologies that employ kinetic energy to power many types of infrastructure, such as public areas, buildings, and highways. The company set off on a mission to decentralise and democratise power while increasing renewable energy access worldwide.
The Pavegen tile, a kinetic tile that turns foot traffic into electricity, was one of Uncharted Power's most disruptive creations. A public park in Washington, DC, and Heathrow Airport in London are just two of the places the tile has been used. Uncharted also made waves with the Street Charge, a mobile-device charging station that can be installed in public areas and is powered by solar energy.
Matthews has been listed on over a dozen approved or pending patents, including for the company's proprietary kinetic technology MORE (Motion-based, Off-Grid, Renewable Energy). In 2016, Matthews raised $7m in Series A financing, which, at the time, was the largest funding ever achieved by a Black female founder. That first funding round included support from NIC Fund, Kapor Capital, BBG Ventures, Lingo Ventures and Magic Johnson Enterprises. The basketball legend and prominent business man (Earvin "Magic" Johnson, Jr) joined the Uncharted board of directors in 2019. Total Uncharted funding now exceeds $12.5m.
In 2021, Uncharted began to shift away from energy-generating play and infrastructure hardware products to focus on software-as-a-service (SAAS) solutions that improve the efficiency and accessibility of a city's energy, water, air, transit and connectivity.
Matthews has won numerous awards for her contributions to sustainable infrastructure and energy. She was listed among Fortune's "Most Promising Women Entrepreneurs" in 2012, and in 2016, Forbes put her on its "30 Under 30" list for the energy sector. She was recognised as a Young Global Leader by the World Economic Forum in 2019 and as a One Young World Entrepreneur of 2020. In 2021, Matthews was appointed to the Electricity Advisory Committee to liaise with the US Department of Energy concerning smart grids and modernisation of the nation's electricity delivery system.
Matthews is dedicated to advancing diversity and inclusion in STEM sectors and has been outspoken about her experiences as a Black woman working in technology. She highlights the importance of representation in the industry: "You can't be what you can't see, and we need more people around the world to be trying their hand at hard things."
Matthews is also involved in charitable work and has supported healthcare and education programmes in Nigeria through the Matthews Family Foundation. She launched Uplift to deliver educational programmes called Think Out Of Bounds, which aim to inspire and prepare kids to become social inventors.
Jessica Matthews explained her attitude to creativity and entrepreneurship in an interview with OkayAfrica, saying, "Believe it or not, I never dreamed to be a businesswoman or operate a huge firm. I've always wanted to create extremely cool, significant things and generally aid people in realising their full potential and making the most of their remaining time on earth. It turns out that you need to create a business in order to achieve that at scale and sustainably."
This philosophy has inspired Matthews to develop solutions that could completely alter the energy sector and advance global sustainable development. This trailblazing businesswoman and inventor has combined her insatiable curiosity, autodidactic knowledge and unrelenting drive to create sustainable infrastructure and energy solutions. She is devoted to having a positive impact on society, as seen by her philanthropic activities and commitment to advancing diversity and inclusion in STEM professions. As the Uncharted continues to innovate and evolve, Matthews emphasises the value of teamwork and community involvement in creating sustainable infrastructure solutions.
"When I look back to how we got here, it's because we have a diverse team. Half our staff is women, which is rare for an energy company. About 30 to 40 percent of our team is Black or Latinx. We moved our headquarters from downtown Manhattan to Harlem, on 125th Street across from the Grant Projects," she said. "When we were downtown, we were not surrounded by diversity. If Uncharted Power is serving a global market, we cannot forget how diverse the world is — and in Harlem, you'll be surrounded by different people from different worlds, from rabbis on 96th Street to barbers on 125th and teachers on 145th.
"These people remind us how huge the world is and also very small. Because we all have the same basic needs, including access to clean energy."
Jessica Matthews' experience as an innovator and entrepreneur acts as motivation for anyone who wants to have a positive influence on society. She has become a trailblazer in the infrastructure and energy sectors thanks to her commitment to diversity and inclusion and her vision for a more just and sustainable world. Future generations of innovators and change-makers will definitely be inspired by Matthews' legacy as she pushes for sustainable development and continues to create.
---
Tags assigned to this article:
nigeria
---
You may have an interest in also reading…
Corporate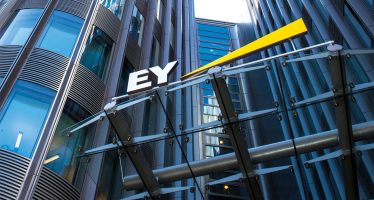 When a company with over 10,000 employees is soon celebrating its 100th birthday, it doesn't really run the risk of
CFI.co Meets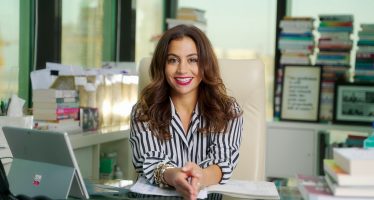 "Abu Dhabi residents. International specialists. Critical thinkers. Problem solvers. Marketing connoisseurs. Trained to get straight to your point." Straight to
FRONT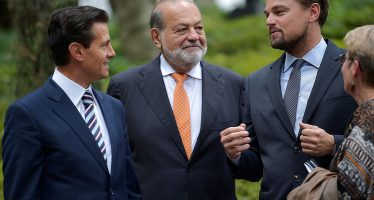 Wealth and status mean little to the founder of Grupo Carso who allows himself the occasional indulgence of a fine