SPAC is the New Black — and the Trend is Catching on Fast
2021 could, hopefully also in Europe, be the year SPACs provide an alternative to traditional IPOs — for good reason.
There was a notable increase in the number of US companies going public via SPACs last year: 242, up from 59 in 2019.
SPACs — special purpose acquisition companies — are shell companies with no commercial operations which raise capital from public markets with the aim of merging with a private company wanting to go public. When the merger is announced, shareholders can either accept stocks in the new company, or redeem their shares at the original price.
In the US in 2020, 46 percent of the $103bn raised in IPOs up to Q4 went to SPACs. After 400 percent growth of SPACS over the year, the international community followed suit. The New York Times predicted: "Deal makers expect the SPAC craze, to date largely an American phenomenon, to go global."
The Wall Street Journal agreed: "Wall Street's recent exuberance has engulfed SPACs, with day traders and large institutions alike pouring money into shell companies pursuing start-ups tied to themes such as green energy or sports betting. Recent SPACs surged immediately after announcing deals to take start-ups public, giving the hedge funds opportunities to sell and turn quick profits."
OMNIA is an expert value-creation transaction boutique headed by an entrepreneur for the benefit of like-minded growth businesses and their principals.
The philosophy is to leave corporate management to focus on the running of the business — at the lowest expense in terms of time, fees, and operational interruption. Speed is of the essence, and the thought-to-action process is accelerated. Time-consuming, expensive investment banking exercises are minimised or eliminated. The transaction of a roll-up and reverse takeover can be snappy.
Once on the capital markets and listed on a securities exchange (such as SIX in Switzerland), there are several advantages for the company. Often, the principle purpose is to raise growth equity capital. This process can leave the control with the founders, while an alternative such as private equity rounds may take away the power from the entrepreneur founder.
A business owner entrepreneur who is not looking to exit, but instead wants to stay and build long-term value for shareholders, would have a continuous funding vehicle for growth. For a founder or starter team, such listing removes the need to "sell the baby", with no forced exit. It provides the freedom to retain some control, and not give away full command.
Listing requires transparency and discipline. The capital markets upside will award executive focus for the running of the business. OMNIA's team has all the necessary tools and is ready to service the impatient, growth-minded entrepreneur who wishes to retain corporate self-determination, and not waste time or money.
Recent returns have probably improved, given the excitement in the sector. In 2019, SPACs raised $82bn, a figure greater than all previous years combined and nearly half of all capital raised in US-listed initial public offerings, according to Dealogic.
By the end of 2020, SPACs were outnumbering IPOs. Softbank got in on the action and is likely to continue to do so with several planned offerings from its technology and services portfolio. Even former basketball star Shaquille O'Neal has entered the fray.
More than 74 SPACs have been prepared for 2021. They are appealing to private companies as the listing process is faster than a traditional IPO. There is no need for a roadshow with a SPAC, which is typically needed for IPOs. Companies typically spend $750,000 and 18 months preparing for an IPO.
A special purpose acquisition company serves as an alternative to traditional IPOs when time, capital, or market conditions are more constrained.
Avoiding roadshows and generally speeding-up the process is appealing for hyped businesses, especially during the pandemic — which might be part of the reason for the increase in SPACs.

Major Players Choose SPACs
In the 1980s, reverse mergers — SPACs are one example of these — were very popular. But in 2011, the American Securities and Exchange Commission (SEC) issued a fraud warning, urging caution.
This had an effect on SPACs, but recently major players are exploring the opportunities they provide. This has helped to remove some of the stigma and suspicion.
Sir Richard Branson is making his first foray into the increasingly popular form of investment vehicle, one he tapped in order to list Virgin Galactic. A more recent example is his VG Acquisition Corp — as the SPAC will be known — which plans to raise $400m by selling 40 million units at $10 apiece. DraftKings' valuation surged from $3bn to more than $13bn after going public through an SPAC last April; Bill Ackman's Pershing Square Tontine Holdings raised $4bn to become the largest SPAC in history.
A more recent example comes from early this year, when the SPAC of venture capitalist Chamath Palihapitiya's Social Capital Hedosophia Holdings Corp. V advanced 63 percent after plans to combine with Social Finance Inc.
Time will tell if the entry of major corporations on the scene will make SPACs mainstream after the pandemic. Judging by the first two weeks of 2021, possibly so.
About the Author: Daniel Hansen
Daniel Hansen founded financial innovation house OMNIA Global in 2009. The Danish native lives in Switzerland and created his first company aged just 16. Daniel is an inquisitive and opportunistic investor concentrating on growth, including in the digital space. Currently, he sees great return prospects in the commercial real estate capital markets. Daniel is not your typical corporate finance expert – always on the go, you will rarely see him in a suit and tie. His office is always open for entrepreneurs looking for growth finance.
About OMNIA: Financial Innovator for Entrepreneurs
OMNIA Global is a well-established investment banking boutique and family office. OMNIA is focused on value creating growth for its entrepreneurial clients. The firm concentrates on asset-backed finance, roll-ups, private-to-public transactions, including using SPACs. Sectors of emphasis comprise real estate and digital technology. While part of a global network of likeminded businesspeople and finance experts, the geographical scope is predominantly the Americas, Western Europe and South East Asia. www.omniaglobal.com
---
You may have an interest in also reading…
Europe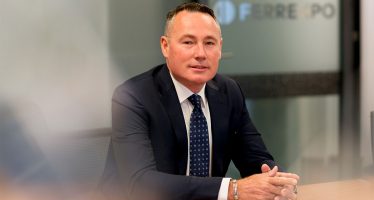 London-listed Ferrexpo PLC looking to bring its environmental credentials to the forefront of its corporate strategy. Ferrexpo has been premium
Corporate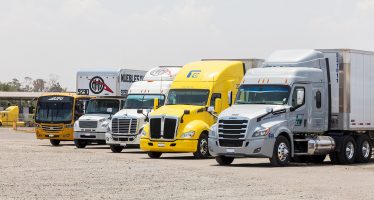 Since its foundation in 2011, Traxion has evolved to become the largest and most important mobility and logistics enterprise in
Corporate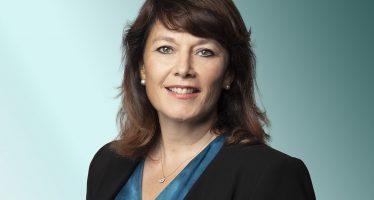 Asteria Investment Managers chief executive Katia Coudray is a leader who has proven her mettle many times over. She has