Vibrant Manchester Outshining London as the Best Business City
Manchester's ability to adapt and reinvent itself has replaced an industrial past with digital, creative and service industries. Now, regeneration and redevelopment have brought new vibrancy.
During the Industrial Revolution, Manchester became the first industrialised city in the world. After the Second World War, fortunes changed. Between 1961 and 1983, Manchester lost 150,000 jobs in manufacturing.
The spark has returned to the city centre which has been the subject of massive investment. Industry and trade are still front-runners, but "softer", knowledge-based sectors also thrive: fintech, media, retail and wholesale, life sciences, leisure, education, and health.
Manchester Edges-out London as the Best Business City in Europe
Manchester has seen the lion's share of foreign and domestic investment, and research shows that it outshines London as the best European city to invest in for innovation-centred growth businesses (see Table 1).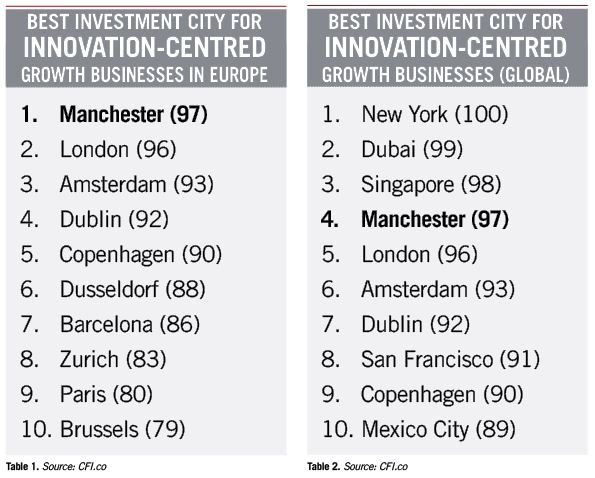 Manchester has been dubbed "The Second City of the UK", with a metropolitan area population of 3.3 million (versus London's commuter belt inhabitants approaching 15 million).
The relative value of smart human capital and cost of living are important factors in Manchester's favour, along with health, safety and quality of life. Also beneficial are the city's impressive transport systems, infrastructure and connectivity, within the region and internationally.
Manchester's growing tourism industry attracts more international and business visitors than all English cities other than London. Major companies and corporations have made a home there, including Google, the BBC, The Co-op, and Kellogg's. Amazon is planning to expand its staffing to 6,000 in the northwest. Doug Gurr, Amazon's UK country manager, says Manchester offers "an incredible talent pool, a thriving hub of fast-growing UK tech startups and is a centre of academic and intellectual excellence".
The city is also an education hotspot, home to the University of Manchester, internationally renowned for its innovative courses and the UK's largest one-campus university.
Tim Newns, the executive of MIDAS, the city's inwards investment promotor, said its growing status as the UK's hotbed of innovation has seen it become a destination of choice for life sciences, digital development, financial services, manufacturing and education.
"Innovation is crucial in establishing regional, national and international relationships," he said, "and with the momentum that's currently building, Greater Manchester – indeed the wider north-west – has all the tools in place to fuel further growth and cement our position as a world-leading destination for business."
The city enjoyed a 36 percent rise in SMEs from 2010-2018, which fuelled employment and steady economic growth. The fore-cast population increase from 2016-2036 is 15.1 percent. The job market is booming, and job openings are likely to outstrip those of major centres such as Berlin and Paris.
The UK government supports innovation in the region with initiatives such as the Northern Powerhouse, an economic devel-opment plan to swing the balance of investment. The scheme facilitates improvements in transport and infrastructure, as well as investment in science and technology. It also promotes the devolution of the economic powers through "City Deals".
Boris Johnson's government is keen to continue this surge in public and private investment. The Brexit "closure" is also ex-pected to have an "opening" impact.
Manchester Ranks #4 Internationally as Innovation Growth Hub
New York, Dubai and Singapore maintain their top three positions as the best international cities for business innovation value creation (See table 2).
With coronavirus, trade wars and other uncertainties, Manchester has bumped several Chinese and South-East Asian centres to jump to the fourth spot globally. In a world under stress, Manchester's domestic economic system – based on liberal capitalism, personal freedom, democracy and the rule of law – creates back-up for the city's expertise in innovation and profit creation.
Reinventing Industrial Past
Manchester is chock-full of ambitious and innovative professionals in engineering, sciences, arts and industries. Talent-hungry companies would do well to pursue their investment in the city.
About the Author
Tor Svensson has visited Manchester many times over the past 40 years and is always amazed by the city's vibrancy. Svensson is chairman of CFI.co, and an economist, lecturer, businessman and researcher.
Research Methodology
The study was conducted in March 2020 during the Coronavirus outbreak, which significantly affected the results.
The city score is based on parameters from lagging indicators and forward-looking factors and forecasts – which can be speculative and uncertain – relating to aspects including business climate, FDI friendliness, tax environment, connectivity, infrastructure, inno-vation ecosystems, reputation, job creation, human capital, lifestyle quality, safety, and healthcare systems.
The perspective is that of innovation-centred MSMEs across industry sectors, comprising start-ups, relocation and business expansion for domestic and foreign investors as well as joint ventures. The results are influenced by early development stage AI-powered proprietary algorithms to handle the volume of data from publicly available information, statistics, surveys and research.
The results were partly established on discretionary scoring. The top-scoring city is set on par, and those following were standardised on a relative basis. Further background information on the tallying and ranking methodology is available from CFI.co upon request.
---
---
You may have an interest in also reading…
Europe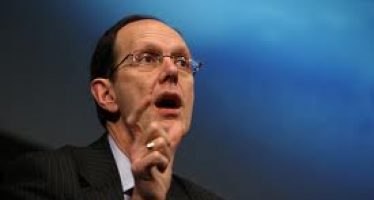 Ahead of the Wednesday June 26th spending round, the Confederation of British Industry  reiterated its call for the Chancellor to
Finance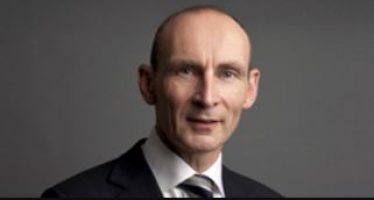 One of the world's largest financial consultancy services providers has moved into banking. Late last year, deVere Group acquired the
Editor's Picks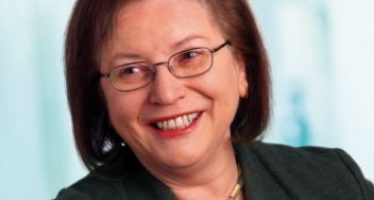 Lady Susan Rice is the first woman to head a UK clearing bank. Currently, she is managing director of Lloyds