Inspired Digital Insurance — Full-Stack Insurtech Innovation is the Way Ahead
Insurance goes back 4,000 years, and has not gained a terrific reputation during that period.
It protects against financial loss, using risk management to counter uncertainty. Risk can be transferred to an insurer, also called a carrier or underwriter.
A recent cynical definition of insurance: "A business that involves selling people promises to pay later that are never fulfilled." (source: www.urbandictionary.com).
Filing an insurance claim can be an eye-opener in terms of the number of documents required and how difficult it can be to receive a pay-out — in particular for small claims. And after that pay-out, insurers may increase the premium or terminate the customer relationship.
This inherent conflict of payment can create a toxic relationship between the insured and the insurer. This increases insurance fraud and, in some quarters, makes it almost acceptable (while still illegal).
Insurance fraud is a significant crime. Fraud, detected and undetected, amounts to up to 10 percent of claims in Europe (source: www.insuranceeurope.eu) and 5-10 percent in the US and Canada (source: www.insurancefraud.org).
The result is higher premiums for the majority of honest customers. Another victim is the insurance company that has to invest in processing and detecting fraud.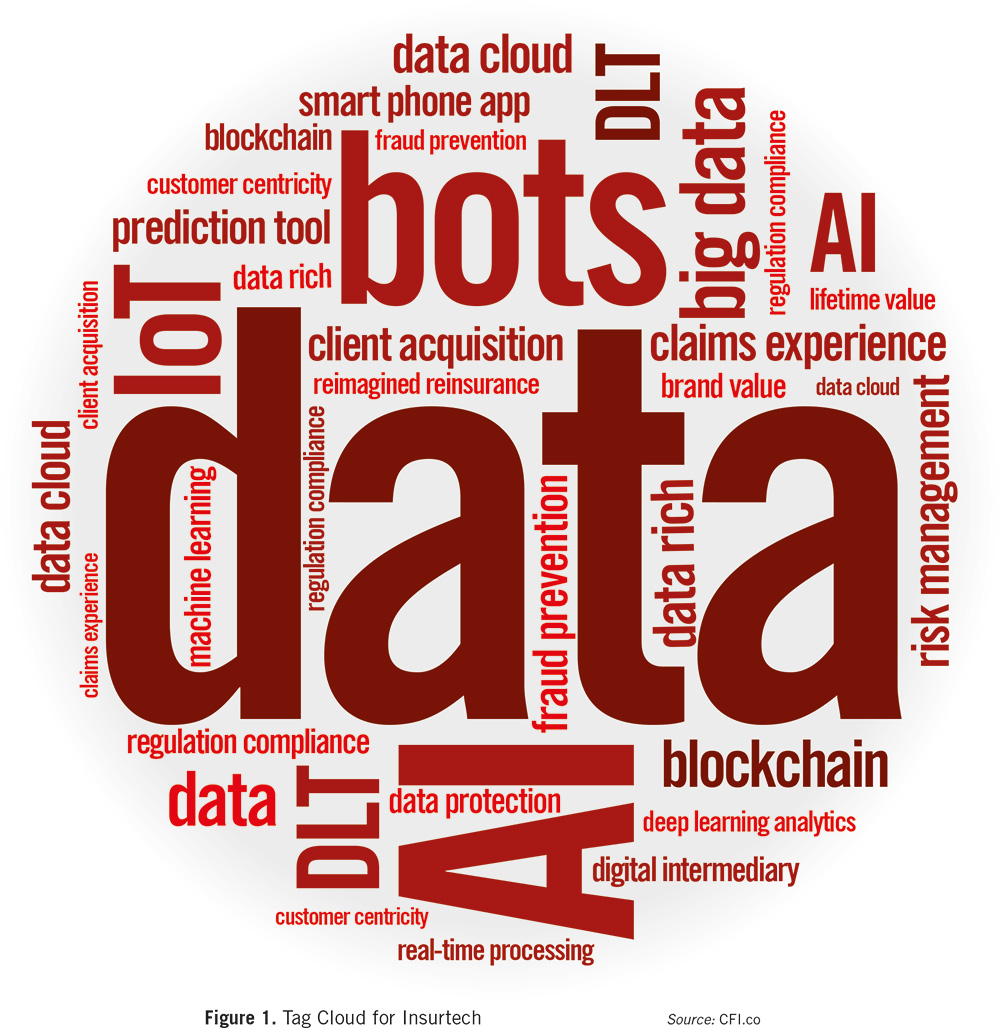 Digitalisation and data analytics are making it easier to catch the fraudsters using predictive patterns — and to combine with behavioural sciences to prevent dishonesty in the first place.
Placing the customer at the centre stage in an ethical setting is part of the solution. This also helps to make the sale in the first place. Data play their part, matching tailored benefits and pricing to individual needs – making the policy proposition relevant.
Data changes increase insurer's understanding of risk, and can prevent claims from happening in the first place through risk mitigation, enabling them to offer improved loss-prevention advice to policyholders.
Insurtech Innovation saves the day
Insurtech offers technological innovations to improve efficiency and savings, as well as change more traditional carrier business models (see Fig. 1). Insurtech is a fusion of the words insurance and technology, inspired by the terms fintech and akin to regtech (see https://cfi.co/technology/2018/08/regtech-to-the-rescue/).
For outdated insurance giants, insurtech is both a disruptive force – and an enabler of tools to improve their efficiency. The reckoning for the incompetents is when new omnichannel distribution, real-time service and lower premiums are set against the traditional "brand value" and legacy cost structure. Brokers and agents are swapped with chatbots, and actuaries are swapped for AI systems.
The speed of digitalisation and innovation in data collection brings gains to be reaped in the insurance industry – as well as bringing new savings and benefits to the consumer.
Efficiencies and insights from new technology open access to new markets and niche segments to be the targets of the insurtechs, such as Property and Casualty (P&C), life-annuities, health, retirement, assets (eg satellites), auto, travel, and cyber.
P&C and auto insurance is linked to Smartphone-based telematics apps tracking driving behaviour. Allstate (www.allstate.com) and Progressive (www.progressive.com ) share first-mover advantage.
In property insurance, new understanding of risk is gained from geospatial analytics and drone inspections powered by machine learning; add to this smart home sensors and IoT.
The rapidly growing robotic process automation (RPA) technology captures and reads applications to process transactions using data and converse with other systems, reducing the need for administration.
Insurtech innovation has the capacity to improve all the elements of the value chain (see Fig. 2), including sales innovation such as impulse buys and alliances with points-of-sale.
While investments in digital transformation are rampant, the insurance industry's digital adaptation curve is often viewed to be a decade behind fintech and other sectors. The consumer is accustomed to — and has come to expect — smartphone real-time services with tailored products and solutions. Data is pivotal to engage with the customer and improve the overall experience.
The new data-rich environment can help drive the statistical modelling that underpins the on-demand policy-writing process and product creation.
Small (and hi-frequency) claims can be expensive to process and can cost about 10-12 percent in loss-adjustment expense (LAE) which is associated with investigating and settling an insurance claim.
The data and fully automated AI-powered real time (chatbot) services can reduce the claims processing cost by 70-80 percent, in particular for micro-insurance processed with no human touch. A digital value creator, Snapsheet (www.snapsheet.com) has excelled in crafting a simplified automated online claims process.
Blockchain
Blockchain and distributed ledger technology (DLT) are likely to have a disruptive effect in the industry (see https://cfi.co/technology/2018/10/blockchain-technology-proves-its-point/).
It provides an unchangeable and verifiable record of transactions and data, and the need for a third party to authenticate the information is eliminated. Blockchain can reduce cost, while increasing transparency and trust.
It could be transformative in detecting fraud and engineering better payment systems, smart contracts, performance guarantees, and securely storing individual data (including heath).
Full-Stack Start-up
A full-stack start-up develops technology to provide the end-customer with a complete product-service which conducts the whole value chain. The full-stack company controls the service and the total experience beyond the traditional separation of skills and functions such as marketing, manufacture and technology. Often, these companies deliver superior service through transforming operational complexity across the value drivers. Innovations in web technology can eliminate marketing, admin and logistics intermediaries to allow direct engagement with the end user.
Uber (www.uber.com) is an example of a full-stack disruptor transforming confusing logistics into a simple app. A physically powered service turned upside down becomes a digital technology business.
Apple (www.apple.com) is another example of full-stack and omni-channel integration, controlling manufacture, in-store sales, and delivering premium service.
In the B2C insurtech space there are two main avenues.
The full-stack insurer, with its own licensed insurance company regulated by national (such as BaFin in Germany www.bafin.de) or state-wide (US) supervisory authority. Operations are generally vertically integrated across the value-chain, including underwriting. Still, even full-stack players may find themselves pairing with a carrier to lessen regulatory burdens.
Some of the full-stack insurtechs include US auto insurers Metromile  (www.metromile.com) and Root Insurance Co (www.joinroot.com) as well as German pioneers Coya (www.coya.com) and Ottonova (www.Ottonova.de).
A Managing General Agent (MGA) interacts with the insured and contracts with a carrier which is ultimately responsible for the claims.
Some MGA's include Jetty (renters and condos) (www.jetty.com), Hippo (www.hippo.com), Simpleinsurance (www.Simpleinsurance.com), and Ladder (www. Ladder.com).
The advantage for the MGA avenue for B2C insurtechs is that the time to market may be shorter, with less regulatory burden and smaller investment. However, the full-stack insurer retains all the profits (less of reinsurance), while the MGA must share with the carrier. Both can control the customer relationship.
The advantage for the Full-stack is in redesigning the entire insurance process and products, having the potential to squeeze out operational inefficiencies that exist in the conventional standard model.
The most prominent customer-centric full-stack efficiency insurtech is Lemonade (www.lemonade.com). This first-mover company has an unconfirmed valuation of some $2bn and has received cash funding of about $500m. Thus, in less than five years, Lemonade's co-founders Daniel Schreiber and Shai Wininger (https://www.crunchbase.com/person/shai-wininger) have value-created $1.5bn from redefining insurance. Lemonade's user experience is helped by restored trust, and from supported ethical behaviour, a flat fee structure and a charity donation strategy. And claims are paid instantaneously.
On the other hand, the MGAs such as Insureon (www.insureon.com) and Policygenius (www.policygenius.com) can focus solely on innovation in the distribution of insurance — and not all the value chain components, such as the development of the products and the underwriting.
How insurance is sold and how it is embedded in the overall process is part of the new customer-centricity play. Paying up and caring for the full customer experience is not a bad turn after only four millennia…
By Tor Svensson, Chairman of Capital Finance Internationa (CFI.co)
---
---
You may have an interest in also reading…
Europe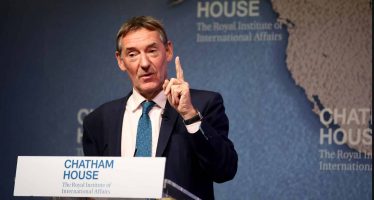 As we enter the last quarter of 2019 (and of the decade), cyclical indicators point to a slowing world economy
Finance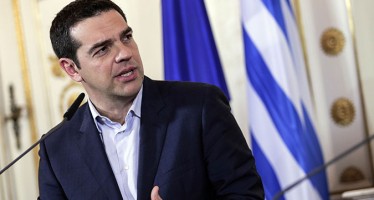 New economic proposals submitted by Greece on Monday have been welcomed by euro zone leaders and financial markets around the
Europe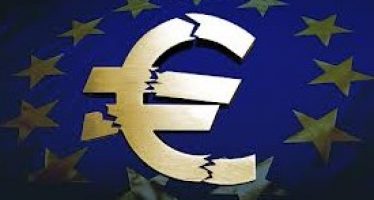 The alternative to fixing the euro is a catastrophic crisis with the euro zone socially unsustainable. The dilemma is how