M. El-Erian: Europe's Dithering and Economic War of Attrition
European citizens – particularly in peripheral economies such as Greece, Portugal, and Spain – are anxious. Unemployment is unacceptably high, and is still rising. Their economies continue to implode, leading to cumulative contractions that are setting tragic new records. Poverty is on the rise. Not surprisingly, increased emigration to the stronger eurozone countries (such as Germany) has been accompanied by higher outflows of financial capital.
Europe's economic peace remains elusive for a simple reason: governments have still not found a way to generate the trifecta of growth, employment, and financial stability. The longer this prevails, the more oxygen is sucked out of sectors that remain relatively healthy – and for three distinct reasons.
"… the eurozone's bailout bill continues to rise."
First, the eurozone economy is extremely interconnected. As such, it is only a matter of time until weakness in one part migrates to other parts. Witness what is happening in Germany, a well-managed country once thought itself immune from the troubles around it. After a period of record low unemployment, economic growth has slowed markedly, reaching just 0.2% in quarterly terms in July-September. On current trends, the fourth quarter's growth rate will turn negative.
Second, the eurozone's bailout bill continues to rise. Cyprus is expected to join the other three "program countries" (Greece, Ireland, and Portugal) in requiring considerable official financing; and, of the other three, only Ireland is getting close to regaining normal access to capital markets. With Spain also requiring billions more to recapitalize its banks, the contingent claims on taxpayers in the core countries continue to mount. Indeed, this is one of the factors that contributed to Moody's decision – following Standard & Poor's – to strip France of its AAA credit rating.
Finally, adverse contagion is extending beyond the 17 countries in the eurozone. The region's debt crisis is undermining cooperation within the larger 27-member European Union, resulting in the spectacular failure of the recent summit on the EU budget. It has also contributed to the economic slowdown in China, raising concerns (which I believe are exaggerated) that the country's new leadership may have problems engineering a soft landing for an economy accustomed to double-digit (or high single-digit) growth.
"… by relying on innovative measures that substitute its elastic balance sheet for those of over-extended governments, gun-shy private investors, and fleeing bank depositors."
This lack of "economic peace" would have resulted in outright economic and financial "war" if not for the critical – and growing – role played by the European Central Bank. Under the bold leadership of Mario Draghi, the ECB has committed to provide as much time as possible for most governments to get their acts together. And it has done so by relying on innovative measures that substitute its elastic balance sheet for those of over-extended governments, gun-shy private investors, and fleeing bank depositors.
Yet it would be a grave mistake to assume that the ECB can deliver lasting economic peace. It cannot. If governments continue to dither and bicker, the most that it can do is delay the war for a while.
The eurozone's underlying economic, financial, and social ferment continues. If governments continue to stumble from one patchwork remedy to another – a probability that remains uncomfortably high – the delay in implementing a comprehensive solution will eventually overwhelm the defenses that the ECB has so courageously put in place.
European governments are well advised to use the financial cease-fire that the ECB is willing to buy for them. Allowing it to expire without progress toward permanent stability would expose Europe to disruptions that would diminish significantly its prospects for long-term economic stability, growth and job creation.
This article has been heavily abridged from Dec 3, 2012 article. Source: www.Project-Syndicate.org
About the Author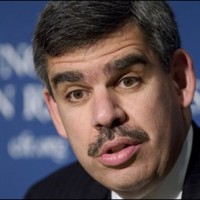 Mohamed A. El-Erian is CEO and co-Chief Investment Officer of the global investment company PIMCO, with approximately $1.8 trillion in assets under management. He previously worked at the International Monetary Fund and the Harvard Management Company, the entity that manages Harvard University's endowment. He was named one of Foreign Policy's Top 100 Global Thinkers in 2009, 2010, and 2011. His book When Markets Collide was the Financial Times Book of the Year and was named a best book of 2008 by the Economist.
---
You may have an interest in also reading…
Europe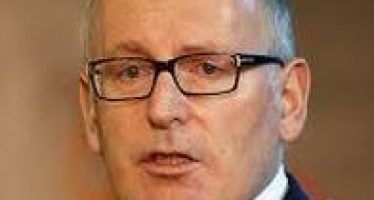 He is rather unassuming and speaks softly without carrying a big stick. Dutch foreign affairs minister Frans Timmermans, however, has
Finance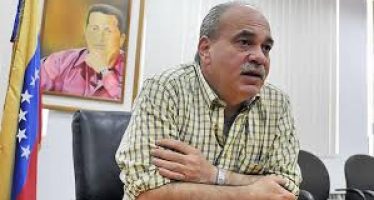 Corruption is the scourge of development. From outright stealing and cooking the books to kickbacks and price-fixing; corruption permeates some
Africa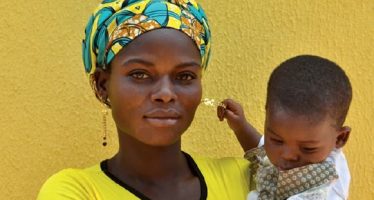 With focused and courageous policy decisions, Burkina Faso's government can cover the country's poor with an effective and efficient safety