DeLong: Hopeless Unemployment
Professor Bradford DeLong argues that long-term unemployment will become an impediment to economic recovery within the next two years – just as it was the case after the Great Depression in 1933.
The cause of the Great Depression: "Workers were idle because firms would not hire them; firms would not hire them because they saw no market for their output; and there was no market for output because workers had no incomes to spend."
DeLong identify how the consequences become structural and impeded a well-functioning labour market as "a great deal of unemployment had become long-term unemployment" and "reintegrating the unemployed even into a smoothly functioning market economy would prove to be very difficult."
"… after two years of unemployment, the worker … had lost hope and … left the labor market."

– DeLong
"At first, the long-term unemployed in the Great Depression searched eagerly and diligently for alternative sources of work. But, after six months or so passed without successful reemployment, they tended to become discouraged and distraught. After 12 months of continuous unemployment, the typical unemployed worker still searched for a job, but in a desultory fashion, without much hope. And, after two years of unemployment, the worker, accurately expecting to be at the end of every hiring queue, had lost hope and, for all practical purposes, left the labor market.
This was the pattern of the long-term unemployed in the Great Depression. It was also the pattern of the long-term unemployed in Western Europe at the end of the 1980s. And, in a year or two, it will be the pattern again for the long-term unemployed in the North Atlantic region. I have been arguing for four years that our business-cycle problems call for more aggressively expansionary monetary and fiscal policies, and that our biggest problems would quickly melt away were such policies to be adopted. That is still true. But, over the next two years, barring a sudden and unexpected interruption of current trends, it will become less true.
The current balance of probabilities is that two years from now, the North Atlantic's principal labor-market failures will not be demand-side market failures that could be easily remedied by more aggressive policies to boost economic activity and employment. Rather, they will be structural market failures of participation that are not amenable to any straightforward and easily implemented cure."
Source: Project Syndicate
J. Bradford DeLong
J. Bradford DeLong is Professor of Economics at the University of California at Berkeley and a research associate at the National Bureau for Economic Research. He was Deputy Assistant US Treasury Secretary during the Clinton Administration, where he was heavily involved in budget and trade negotiations. His role in designing the bailout of Mexico during the 1994 peso crisis placed him at the forefront of Latin America's transformation into a region of open economies, and cemented his stature as a leading voice in economic-policy debates.
In The End of Influence: What Happens When Other Countries Have the Money, renowned economic analysts Stephen S. Cohen and J. Bradford DeLong explore the grave consequences this loss will have for America's place in the world. At the end of World War II, the United States had all the money—and all the power. Now, America finds itself cash poor, and to a great extent power follows money.
America, Cohen and DeLong argue, will no longer be the world's hyperpower. It will no longer wield soft cultural power or dictate a monolithic foreign policy. More damaging, though, is the blow to the world's ability to innovate economically, financially, and politically.
---
You may have an interest in also reading…
Projects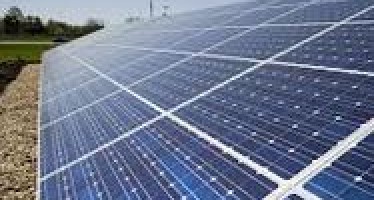 An increasing number of German companies are investing in renewable energy sources, such as photovoltaics (PV), to provide their own
Asia Pacific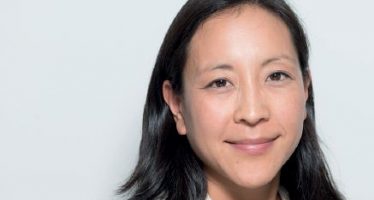 It is widely understood that the world is falling far short of the funding flows required to achieve the Sustainable
Finance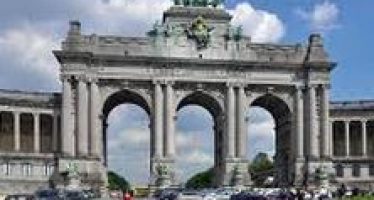 "A budget proposal written by poets and alchemists." That's how a visibly annoyed EU diplomat in Brussels described the 60-page