CFI.co Meets the CEO of The Billionaires' League: Sheldon Orlando Powell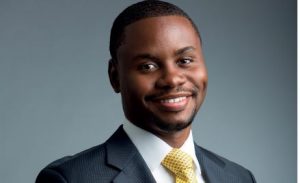 Sheldon Orlando Powell was destined for success from an early age. Sheldon's mother passed away while he was at the age of two. He was raised in Kingston, Jamaica, with other family members. By age fifteen, Sheldon had already started working at his cousin's garage washing cars and, a bit later, as a mechanic. From there he moved on to become a filing clerk at one of the largest printing companies in Jamaica.
Being the favourite, Mr Powell was encouraged by his adoptive mother and others to enter the Caribbean Stock Wizard Competition. Out of a field sporting over 1,100 participants, Mr Powell secured tenth place – enough to pique the interest of MTI, one of the world's most trusted investment education companies. He was hired on the spot and by age nineteen moved to Trinidad & Tobago to head the company's local division.
Mr Powell realised that in order to secure a better life and attain his personal goals, he had to find a role model that achieved success in a similar situation and thus offered proof adversities are clad with opportunities. A belief in one's own powers was key: operating from a positive mental framework and having a clear vision – and act on it. Enjoying an optimistic outlook and an ability to persevere in adversities was the starting point to Mr Powell's success. Surrounding himself with experts in the investment field and a dedicated team at BM allowed him to maximise his potential. He studied Michael Lee Chin, a Jamaican billionaire, and made the decision to accept and adapt to change while stepping outside his comfort zone in order to venture into uncertainty – but always moving towards his goals.
Father of Isabella and Demetryus Powell, Mr Powell's two children provide all the motivation and inspiration needed. He set his goals high: to become great, make a difference, and impact the lives of millions of people worldwide by using his talents and creativity and, also, to leave a legacy for the next generation. Mr Powell founded Billionaires Mobile.
After a number of ups and downs, Mr Powell deployed the meagre savings that remained, and some funds entrusted by friends, in the stock and forex markets. When Forbes Magazine released its 2015 top-earning billionaires list, he realised his mistakes and identified five common traits shared by billionaires:
The wealthy invest differently and have an entrepreneurial mind set;
They have access to the right information which proves to be sound and they act on the data;
Billionaires see the big picture and manage risk prudently;
They are influential and have a large network of qualified professionals; and
They own companies that they understand.
Mr Powell was determined to complete his research and to invent a global disruptive solution based upon these principles and allow for consistent wealth creation. This resulted in The Billionaires' League – his eureka moment.
"No one in the fin-tech universe had developed a best practice investment approach and user-friendly application, that can help investors avoid common pitfalls by replicating the methods employed by today's most successful billionaires, investment bankers, and portfolio managers – all in real time and on a mobile application."
"I I strongly believe that embolden people make the right choices via access to the right information will enhance their success. It allows people to invest smarter. Hence, giving the community at large, especially young investors, the ability to profit from their investments and, in doing so, pay it forward."
Billionaires Mobile (BM) was conceptualised in 2015 and incorporated a year later as a Caribbean finch-tech company that uses algorithms extracted from large publicly datasets such as filing to the US Securities and Exchange Commission to identify life cycle changes in global markets and insights into the strategies of billionaires and large financial institutions. BM was envisioned by Mr Powell with the aim to develop a mobile application that allows the average person access to the right data and mimic the investment moves of billionaires in real time. This unorthodox approach, fractional investing, allows users to copy the top eleven stocks owned by these billionaires and hitch a ride on their coattails.
The Billionaires' League is a revolutionary wealth creation tool at your fingertips.
Vision – To empower novice and middle-income investors worldwide.
Mission – To promote market interest and growth via investment trading to an entirely untapped demographic.
Objectives – To develop a fully-functional mobile application allowing users to trade investment options while tracking the investment strategies of leading billionaires and firms and to make the mobile application and its data affordable and user friendly.
---