AI-Powered Data Analytics is the New Gold in Health Ecosystems
Today we are living faster — and surviving longer. But the methods we used to know cannot keep up.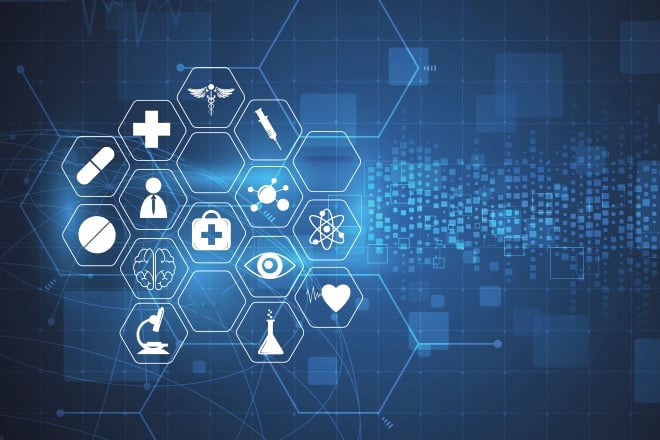 We, the participants in the whole ecosystem — the clients, the doctors, the hospitals, the public sector, the administrators, the insurers — are all victims in the current system.
We need to reengineer our health ecosystems by creating better processes, centred on the user. We need new practices for better living, where health is a part of the way we want to live, not a restriction on our way of living.
For insurers we need friends for our health and partners in the ecosystem. We need to change the way we secure the well-being for everyone by finding smarter ways to live; with universal healthcare for all.
The practice of medicine is transforming with Artificial Intelligence (AI) methods of machine-learning. (https://cfi.co/technology/2019/01/ai-convergence-in-4ir/). The rapid improvements in computer processing have already improved such AI-based systems' accuracy and efficiency of diagnosis and treatment. The question is whether AI-based deep learning systems will eventually replace physicians or will just augment their role.
"It's improving health care, but it's not going to be replacing the human ties. I would say it is enhancing that."

Dr Chun Yuan Chiang
IBM's Watson has long toyed with consolidating and AI-empowering (see https://www.digitalhealth.net/2018/05/ibms-watson-health-about-augmented-intelligence-for-clinicians/) all global medical information available for the benefit of the practitioner and the patient (https://www.ibm.com/watson-health/learn/artificial-intelligence-medicine.
World-renowned medical doctor and healthcare technology expert Dr Chun Yuan Chiang of IHDpay Group concludes that AI cannot fully replace the "high-touch" nature of medical care. However, technology can assist in diagnosis, especially in situations where patients have long, complicated medical histories.
High-Touch means interaction with human beings as opposed to transacting with computers through high-tech. The term was invented by John Nisbett in his bestseller Megatrends from 1982 (https://www.ebay.co.uk/itm/113633147351).
Dr Chiang spoke on a conference panel which included Jai Verma of Cigna International (https://www.cigna-me.com/industry-insights/Is-healthcare-ready-for-global-aging) and Dai Ying of GE Healthcare (https://www.healthcareitnews.com/news/asia-pacific/ge-healthcare-officially-launches-edison-ai-platform-china ) at the CNBC EastTechWest Conference in November 2019 in  Guangzhou, China 2019 (see https://www.easttechwest.com/).
Dr Chiang found that new technologies can support the medical examiner but not replace the patient-doctor relationship.
The digital healthcare leader says AI enhances the process.
Transcript from the conference:
Dr Chiang: "Up to this moment, historically and experience-wise, medical care is still a "high touch" business, so there's still some controversy whether it can at this stage 100 percent replace the doctor-patient, direct sort of interaction."
Moderator: "Right. I think that's the issue itself. I mean, some people worry that when you're sick, you still want to see the doctor. I mean, nothing can replace the human factor altogether. But being a doctor yourself, would you say that AI is useful?"
Dr Chiang: "I'll give an example. I came across a mother who has a pair of twins. She tried to enter the data and some suggestion was given to her. One of the twins recovered and the other one got sicker and refused to eat. The first one was jumping and playing around, and the second one become very drowsy.  In that situation, what can you do? Take the child to see a doctor. So, I think AI helps the doctor.
"But I don't think at this stage we are even close to 100 percent sure that AI can replace the historical high touch care, you know, with a temporal type of doctor-patient relationship. The example of this twin is a good one because AI did talk of probabilities, not image matching. It is different, image matching is different. So in terms of treatment, you need personalisation.
"In terms of diagnostics it is a different category. So I would say at the end of day, all patients want recovery, to relieve their pain, and not just get a diagnosis. I think it's definitely helpful, particularly in diagnosis and also in long cases, complicated cases, when the medical history is so long that the doctor doesn't have time to read it all.
"If there is an education system that can support all players of digital health, that will make the ER even more useful, because then the patient can discharge the file through the provider link with the doctors. Making the time that is required to vet the history, that takes about a half a day. It becomes very efficient and results are on the table before the patient walks into your surgery.
"I think the message there then is that it's improving health care, but it's not going to be replacing the human ties. I would say is enhancing that."
Moderator: "And I wonder if you (Jai Verma) can weigh in on this, too, because your patients face different scenarios. If they're overseas, they may not have the luxury of getting into the doctor's office. So, in that case, will AI replace a doctor's visit?"
Jai Verma (from Cigna International): "I think so, definitely, because we are building telemedicine in our apps today where you can consult a doctor from the convenience of your home. Not for emergencies, but if you want to consult a doctor in the middle of the night then you have an option to go online and then check with the doctor later. And I think AI and the Internet of Things (IoT) are going to change the way we deliver healthcare.
"If you look at medicines, 30 percent of the medical costs, you know, the claims are for medicines, pharmacy. In the earlier scenario, we wouldn't have any access to the pharmacy or to the patients. I think AI and Pharmacare Genomics collecting all this data in a single place would help in reducing the ADR (Adverse Drug Reactions) deaths in the US, 200,000 people die every year of ADR and the majority of the mistakes happen at the time of prescription, or at the time of dispensing medicines. We can reduce a lot of those mistakes and save millions of lives." (transcript from CNBC conference, see link https://www.cnbc.com/video/2019/11/19/artificial-intelligence-is-enhancing-healthcare-doctor.html)
The Digital Health Global Initiative (DHGI)
Chiang's new brainchild is the Digital Global Health Initiative (DHGI), still under formation. As a global health practitioner, social entrepreneur, and pioneer in the digital medical field he has dedicated significant personal resources to the Initiative which he chairs.
Founded in 2019, DHGI aims to enable the worldwide availability of digital technologies for advancing secure, optimal, cost-effective, and affordable healthcare services.
"All countries and leaders have committed themselves to the achievement of the Sustainable Development Goals by 2030. These include SDG3 and the attainment of Universal Health Coverage (UHC)," says DHGI. (https://www.who.int/sdg/targets/en/)
"However, for all upper-, middle-, and lower-income countries, UHC is a very big challenge and requires a massive expansion of investment and outreach to those who need curative and preventive healthcare.
This is only feasible — and sustainable — if the models for healthcare provision are rendered more effective and efficient. In turn, that necessitates a radical re-engineering of healthcare processes to strip out inessential costs through streamlining administrative transactions.
That would enable releasing and creating additional value from the essential interactions between health providers, health institutions, and their clients.
This is exacerbated by the exponential rise in fake provision, counterfeit or sub-standard drugs, corrupt financial transactions, or even sham practitioners and patients. Hundreds of millions of dollars are lost this way. Scaling-up UHC will also need to ensure the integrity of the underlying service delivery systems.
Of paramount importance is the maintenance of patient privacy and confidentiality, and ensuring that data collected or transmitted are protected and used only with the explicit consent of clients and in accordance with best-practice provisions such as in the European General Data Protection Regulation (GDPR) (https://gdpr-info.eu/) or equivalent provisions in other countries.
Fortunately, rapid advances in digital and biotechnology offer an unprecedented opportunity to scale-up reliable, trustworthy, and cost-optimised UHC provision in richer and poorer countries. That has been recognised, for example, by the UN Secretary-General's High-Level Panel on Digital Co-operation (https://www.un.org/en/digital-cooperation-panel/), the UN Department for Economic and Social Affairs (DESA) (https://www.un.org/development/desa/en/about.html), the World Health Organisation's new guidelines on digital interventions (https://www.who.int/news-room/detail/17-04-2019-who-releases-first-guideline-on-digital-health-interventions), as well as the work of the International Telecommunication Union (ITU) on digital health and standards. A range of "smart health" initiatives are also emerging in several countries such as China, the UAE, the European Union, India, and some African countries.
The core of the Initiative is centred around an innovative digital healthcare solution pioneered by a leading Chinese provider, the IHDpay Group founded in 2013 (https://www.ihdpay.com/).
This is revolutionising the medical and healthcare industry through its state-of-the-art biometric authentication solution that enhances the "trustworthiness" of the healthcare management system.
The digital platform provides a one-stop inter-connected service that enables both patients and doctors to be verified, consultations (face-to-face and telemedicine) to be scheduled, diagnostic tests to be held, prescriptions to be issued, filled and re-filled via verified pharmacists using traceable quality medications, and all the associated payments including via third-party insurers being honoured in a secure manner.
The Initiative enhances overall public healthcare management by ensuring patient- and drug-safety, accountability, as well as combating counterfeit drugs and insurance frauds. In doing so, patient consent, and the safeguarding of personal data to protect their privacy and confidentiality — and maintaining their trust — is recognised as paramount.
The system has been successfully tested via some 50 hospitals in the Guangdong and Guangxi Provinces of China. With 15 million subscribers, the platform has served more than 53 million outpatient visits. The initiative is expanding in China, as well as through collaborations in MENA, Asia, and Africa with new centres coming online in 2020." (Source: DHGI).
New AI-based systems augment physicians but are unlikely to replace the traditional physician–patient interaction. Clearly, an AI-powered computer combining in a data lake all knowledge and experience about health from hospital data, doctors, literature, medicine history, etc. in numerous cases will be able to augment (support) and thus improve the doctor's diagnosis and treatment. But taking over altogether – not yet and not soon.
Now thanks to machine learning, health data is the new gold. But not for you. Not yet, anyways. Currently, the gold is only for the businesses that collect and monetise your data. But your personal health data is yours to own and monetise. New technologies, such as blockchain, will one day help you reap the benefits, also in financial terms.
By Tor Svensson, Chairman CFI.co
---
---
You may have an interest in also reading…
Popular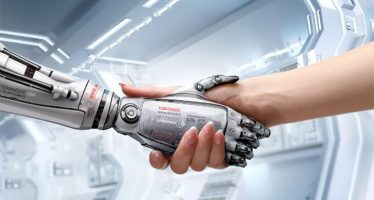 We are living in one of the most transformational times in human history, creating a paradigm shift that will bring
Asia Pacific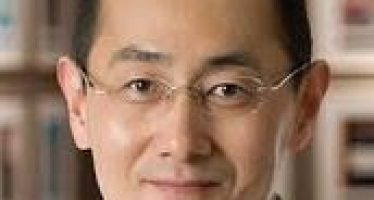 Professor Shinya Yamanaka of Kyoto University is in the business of time travel. He discovered that fully mature cells can
Technology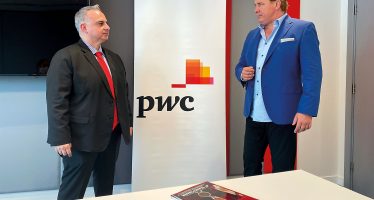 About Qatar and Digital What technology or digital trends should the Qatari leader watch out for and invest in for