Roubini: A Full Banking Union Should be Initiated in the Eurozone
In this article, Professor Nouriel Roubini explains how A Global Perfect Storm is gathering with simultaneous and interlinked events occurring, including (but not limited to) the economic slowdown in the US, China and the eurozone; falling equity markets; higher sovereign interest rates; tension in the Middle East; and the financial problems in the eurozone which could include a run on the banks in the periphery.
In Roubini's words:
"For starters, the eurozone crisis is worsening, as the euro remains too strong, front-loaded fiscal austerity deepens recession in many member countries, and a credit crunch in the periphery and high oil prices undermine prospects of recovery. The eurozone banking system is becoming balkanized, as cross-border and interbank credit lines are cut off, and capital flight could turn into a full run on periphery banks if, as is likely, Greece stages a disorderly euro exit in the next few months.
…front-loaded fiscal austerity deepens recession…

– Roubini
Moreover, fiscal and sovereign-debt strains are becoming worse as interest-rate spreads for Spain and Italy have returned to their unsustainable peak levels. Indeed, the eurozone may require not just an international bailout of banks (as recently in Spain), but also a full sovereign bailout at a time when eurozone and international firewalls are insufficient to the task of backstopping both Spain and Italy. As a result, disorderly breakup of the eurozone remains possible."
Roubini explains, how sovereign risk is now becoming risk for the banks, as they are loaded full of government bonds. At the same time, the governments cannot afford to bail out the banks.
"To prevent a disorderly outcome in the eurozone, today's fiscal austerity should be much more gradual, a growth compact should complement the EU's new fiscal compact, and a fiscal union with debt mutualisation (Eurobonds) should be implemented.  In addition, a full banking union, starting with eurozone-wide deposit insurance, should be initiated, and moves toward greater political integration must be considered, even as Greece leaves the eurozone."
Source: excerpts from www.project-syndicate.org
Nouriel Roubini, a professor at NYU's Stern School of Business and Chairman of Roubini Global Economics, was one of the few economists to predict the recent global financial crisis. One of the world's most sought-after voices on its causes and consequences, he previously served in the Clinton administration as Senior Economist for the President's Council of Economic Advisers, and has worked for the International Monetary Fund, the US Federal Reserve, and the World Bank.
---
You may have an interest in also reading…
Banking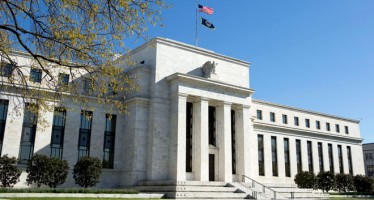 At the end of every August, central bankers and financiers from around the world meet in Jackson Hole, Wyoming, for
Sustainability
Secretary-General Ban Ki-moon has  appealed to Chinese and United States-based companies to boost their efforts to achieve sustainable development and
Editor's Picks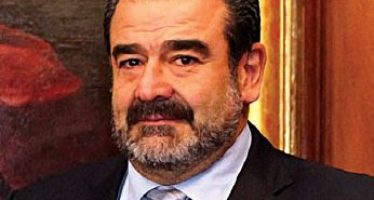 In Chile, everyone knows the Luksics and their remarkable story that started with Policarpo Luksic who left his native Croatia